Skip to Content
One-Year Warranties for Your Remodeling Satisfaction
At GRC Builders LLC, it's important to us that you enjoy your custom or remodeled home for many years to come. In that light, we provide a complete walk-through at the end of every construction to ensure your total satisfaction with our work. Due to our lengthy design and pre-construction process, quality construction techniques, open lines of communication with our customers, and our meticulous quality control program, we have fewer warranty issues than other less experienced contractors out there. However, should an issue ever arise, we do provide complete one-year warranties in Colorado on all labor and materials for home remodeling projects of all sizes.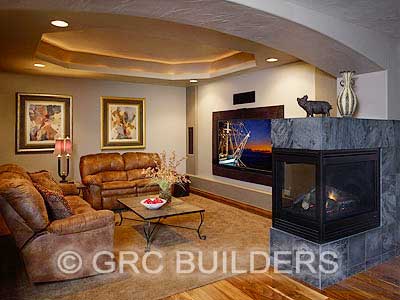 Protecting One of Your Most Significant Investments
Renovating your home is likely to be one of the most significant purchases you'll ever make within your lifetime. As such, it's an investment that you want to pay off for you in the long term. Whether we're remodeling your kitchen, bathroom, basement or home additions, GRC Builders LLC encourages all prospective and existing clients to contact us with any questions or concerns they may have for us before, during, or after the design and construction phases of the project.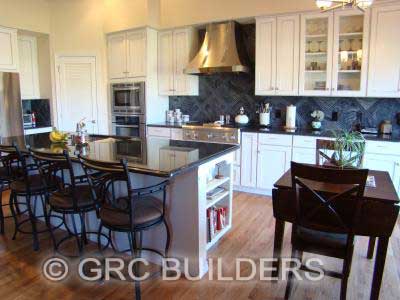 Rely on Our Many Years of Award-Winning Expertise
You can rely on our many years of award-winning expertise to help you determine the feasibility of your proposed remodeling project. If we don't think your project can be completed according to your projected budget's parameters or the expected timeframe, we'll be sure to voice our professional opinions upfront, so you have fewer unexpected surprises down the road. If interested, we'd also be more than happy to provide you with helpful hints on how to properly maintain and protect your investment.
Be Sure to Contact Us for a Free In-Home Estimate
Capable of completing home renovations and additions of all sizes, GRC Builders LLC provides free in-home estimates and design consultations to ensure your satisfaction with our home remodeling services in Colorado. Be sure to call us today for your no-obligation estimate. We'd welcome the opportunity to meet with you and go over all of the specifics for your next home remodeling project!
Breathe New Life into Your Home – Request a Free Estimate Today!