Skip to Content
What to Expect During the Home Remodel Design Phase
When you call GRC Builders LLC to request a free home remodeling estimate in the Aurora Lakewood area, we'll come out to your home to get a better feel for your space. This is essential in helping us to determine your current and future needs and serves as a good way of introducing ourselves. During the design phase of your home remodeling project, we may ask you to complete some "homework assignments" for us. This may include gathering ideas, photos, articles, and sketches of home features and design elements that you find appealing. You may view our product links to compare products from various manufacturers we use or pay a visit to our showrooms for a more hands-on product review. Don't worry; we'll have some "homework" to complete during the design process too!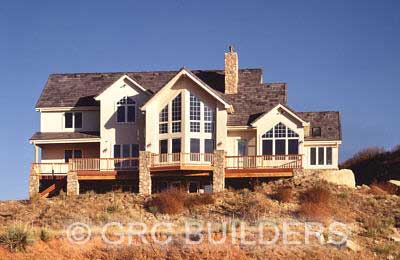 Streamlining the Home Remodeling Process in Colorado
As a fully disciplined construction company in Colorado, GRC Builders LLC can provide soil testing, engineering, structural engineering, design, and construction. What this means is we've streamlined the home remodeling process by eliminating the need for various middlemen. Because our contractors are responsible for the entirety of your project, we prevent cost overruns from occurring from the get-go by correcting decisions affecting final costs made during the design phase. We always strive to help you determine the best products and features to include that will fit within your remodeling budget's parameters without sacrificing on quality or elements of design. If you already have a design concept in mind, we can also customize or provide pricing on any existing plans.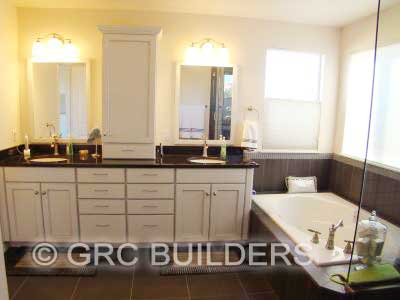 Determining the Best Locations for Utilities and Wells
Early on, we'll begin the field measure work, including soil testing to determine your property's existing soil conditions and how this will impact your remodeling plans. If we're building a custom home for you, we'll want to complete a thorough property walk-through to determine the best possible locations for your house, driveway, utilities, and septic and well connections (if required). The last thing you want to encounter during the construction phase is the discovery that you've placed your well in the wrong place on your property or that you have a soil report you can't use. Typically, we won't begin any construction until all major decisions have been made and any necessary permits have been issued.
Have Some Design Ideas? Contact Us Today to Get Started!
Over the years, we've found that prematurely beginning a project may cause it to go over budget or schedule. Adequate planning will ensure its success and your future enjoyment of the space. The design phase of your home remodeling project in the Highlands Ranch area will largely depend upon you, your schedule, your budget, and the scope of your project. On basement finishes, we can usually provide you with a design estimate within a couple of weeks, but more substantial remodels and custom home additions may require additional time (2-6 months or even longer).
We don't typically provide pricing until all engineering, design, and product selections have been made. Once you've entered into our design agreement, we'll work all of your project needs into your budget and drawings. If you'd like to get the home remodeling design process started with GRC Builders LLC, please contact us today to request a free estimate!
Breathe New Life into Your Home – Request a Free Estimate Today!