Skip to Content
An Award-Winning Company
The Council of Professional Remodelers of the Home Builders Association of Metro Denver presents the C.A.R.E. awards annually. Each year this program recognizes excellence in design and construction of residential and light commercial remodeling and renovation projects. GRC Builders has received over 20 awards for our Design and Quality in just the past few years, including 11 prestigious C.A.R.E awards:
1st place Garage Addition
1st place Kitchen Remodel under $50,000
1st place Kitchen Basic
1st place Bathroom Remodel
1st Place Luxury Basements
2nd place Basements under $50,000
2nd place Bathroom standard
2nd place Kitchen Remodel under $50,000
2nd place Kitchen Remodel Basic
Honorable mention Luxury Kitchens
Honorable mention Basements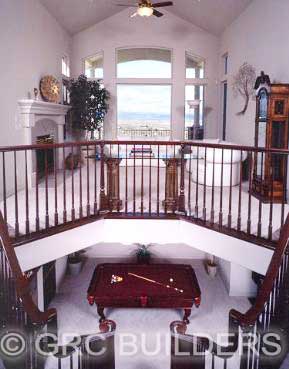 Best of the Best
GRC Builders has also been voted "Best Of The Best Remodeler" five times. The Colorado Community Newspapers print annual entry forms in its weekly newspapers and its readership then votes on who it feels is the "Best of the Best" for each of its newspaper coverage areas. Our heartfelt Thanks go out to all our clients for voting for us!
In addition, we have been featured in over twenty prestigious publications, many going into detail about our Specialized Remodeling Process. Some of these include "RE-NEW", which is Colorado's Remodeling Magazine. We have also been featured in the Rocky Mountain News Home Front Section featuring one of our projects and The Denver Posts On The Home Front section on another project of ours. A 3-page cover article in "Builder / Architect" magazine, was dedicated exclusively to our Custom Homes and our Custom Home Building Process, we were are on the cover and in the cover article of the Home Builders Associations Home Builder magazine featuring award Winning companies, as well as being featured in articles in Denver Living, Women's Edition, Colorado Community Newspapers Focus on Local Business, Buzz in The Burbs and others.
Team Effort
It is a team effort that develops satisfied clients and award-winning projects. All of our craftsman and Homeowners should share in the pride felt in achieving this level of excellence in an often very challenging industry.
Our thanks go out to all of our Team!
Breathe New Life into Your Home – Request a Free Estimate Today!