Skip to Content
Year-Round Construction for Home Additions in Southern Denver
Colorado's unique climate allows GRC Builders LLC to work on construction projects for home remodels and additions year-round. The majority of our clients in the Denver Metro Area and elsewhere in Colorado are able to remain in their homes throughout the entire construction process. Maintaining cleanliness and safety are among our top priorities on a job site. You can rest assured that we'll always protect your existing home and family from exposure to the elements and any potential safety hazards. We also do our best to minimize any disruptions to your normal routine during the construction phase of your project. The amount of time required during the construction phase will vary depending upon your project's specifics.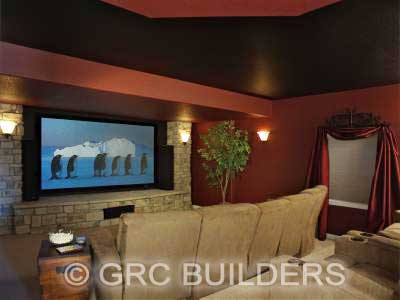 How We Determine the Duration of Your Construction
There's usually a period of time between when our construction agreement's signed and when construction may actually begin. During this interim, we're likely hard at work obtaining necessary permits, awaiting Homeowner Association approvals, ordering building materials, and scheduling our craftsmen. When it comes to scheduling, we use an enhanced critical path method form of scheduling. This approach allows us to determine the duration for your project more accurately and helps us to coordinate deliveries, craftsmen, and our efforts to evaluate and adjust the schedule of your project, so it's completed in a timely, cost-effective manner. Our goal is to keep you well-informed throughout the construction process, so you're directly involved in any relevant decisions that have to be made.
Licensed and Insured to Provide Permits and Inspections
Our company is licensed and insured, and so are the craftsmen we work with. We'll provide all necessary permits and inspections for your peace of mind. This is important because problems tend to arise with unlicensed or uninsured contractors, including unskilled work, issues with faulty electrical wiring, and so forth. The last thing you want to worry about after construction is whether or not the structure of new and existing portions of your home is safe. This not only affects your well-being, but it can also impact your ability to resell your home in the future, as some relocation companies won't buy houses with non-permitted work completed on them. Don't put yourself at unnecessary risk for liabilities by working with uninsured contractors.
We Never Skimp on Quality to Meet Our Project Deadlines
One important thing to note about how our construction process works is that we will delay a project's completion rather than sacrificing quality to meet deadlines (if necessary). On occasion, some of our clients ask us to design, build, and complete a project by some special day or holiday that just isn't possible. Over the years, we've learned that our clients tend to appreciate the quality we provide. You may not remember the actual date you moved into your new home or when your home addition was completed, but we're confident that you'll appreciate the quality craftsmanship for years to come. Even if it sometimes takes a little longer than you'd like, we use the highest quality construction techniques and materials available to ensure all work is completed the first time correctly.
Open Lines of Communication Are Essential During Construction
At GRC Builders LLC, we work with many of the same craftsmen for 25+ years which allows our craftsmen to complete their area of expertise and eliminates the problems faced by hiring jack-of-all-trades or unlicensed, uninsured contractors. We encourage "the toughest inspectors around" – YOU – to visit with us often to ensure your satisfaction and a successful project. Open lines of communication are essential. Be sure to contact us with any and all questions and concerns you may have for us throughout the construction phase of your project!
Breathe New Life into Your Home – Request a Free Estimate Today!